Vitamin D against cancer:

5.00 from 5 points, based on 1 votes cast.
Loading...Vitamin D against cancer: the natural helpers
Supposedly helps vitamin D against cancer. The expert Dr. Raymond of heroes is convinced, that vitamin D is a special remedy. Of heroes has his book "Healthy in 7 meet: Success with the vitamin D therapy "landed a huge hit. The users of vitamin D report great success: disappear pain, Insomnia dissolve, Depression be cured, Cancer patients feel better. Vitamin D is included in only a few foods: in salmon, whole milk, mackerel, Egg yolks and some mushrooms. It is mainly formed by the sun. Vitamin D is actually not a vitamin, but a hormone. Our body is controlled to a large extent of hormones. The sun hormone vitamin D Many have an undersupply. Vitamin D deficiency has been associated with cancer, especially of breast, colon- and prostate cancer. In sunny poor regions these cancers are more common than in sunny.
Vitamin D Deficient: how is it determined? Vitamin D helps against cancer?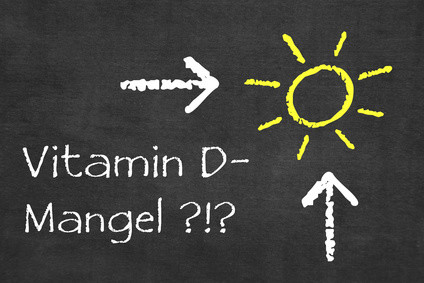 Your doctor may be measured the vitamin D levels in your blood. Then he will, unless you have a vitamin D deficiency, prescribe vitamin D as a dietary supplement. There are studies (in France and in the US), proving, that breast cancer can be prevented by high levels of vitamin D. Also, if you already have tumors that, not grow by the administration of vitamin D. A vitamin D deficiency promotes tumors. Although a vitamin D deficiency causes no cancer, but has a negative effect on the course of cancer. The chances of survival are increased by the administration of vitamin D.
How should I take vitamin D to me?
The hormone Vitamin D is formed by the sun. You can also, when the sun does not shine, go to a solarium. However, only some skin types tolerate the solarium. There are also UV lamps for home, which favor the formation by the jets of vitamin D. Vitamin D oils and vitamin D tablets are available in the market. In addition, the vitamin in milk, salmon, mackerel, contain egg yolks and mushrooms. The sun makes hormone, according to user a better mood and is effective against many symptoms. Vitamin D deficiency has many undesirable effects: cramps, Muscle twitching and muscle pain, unrest, Sleep disorders and depression, exhaustion, weakness, move- and headache, Cold sensation in hands and feet and circulation- and circulatory problems. Raymond of heroes describes, as patients tend, to make foreign congestion of the difficulties responsible. To a vitamin D deficiency is often not thought. Many doctors do not take him seriously. It is worth it, to seek a doctor, has vitamin D knowledge in the field and trained.
Conclusion: Vitamin D is a valuable hormone
Vitamin D is a valuable hormone, that can help in many diseases, as well as in cancer. It is a good idea, to allow the vitamin D levels measured. Vitamin D deficiency, according to experts explain many diseases. Vitamin D as adjunctive cancer therapy is useful and convenient. Side effects, there is hardly any. The sun vitamin is a natural additive.
Vitamin D against cancer
helps vitamin d against cancer
vitamin D against cancer
Vitamin D deficiency
Vitamin D is a valuable
d is a valuable hormone
Recommended by well comb wigs