Wigs after chemotherapy
They found us about hair replacement for chemotherapy on the Internet.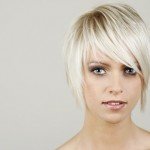 Usually it comes after the first chemotherapy – 10 Days to 4 Weeks later to cancel your hair.
The Medical Hair Replacement = a wig or scarves and turbans can help over the loss of hair away.
Here are wig specialist studios Nationwide Contact No. 1.
But not every studio is just right for you. Reviews of patients and customers prove how good or how bad the newly selected
Specialist shop. Hair replacement for chemotherapy must be something very special and the right advice does the rest.
Now to us!
Wigs after chemotherapy
For successful treatment and is known it is very important,
that you feel comfortable and can continue to interact socially.
The first contact can only join us making!

you reach Well comb Wigs for chemotherapy 0211 487278 Tuesday to Friday from 10 – 14 PM and our emergency can be reached at 0211 487278.
Where can we be found?
Well wigs comb
Haarersatz z.b. in chemotherapy
Friedrichstr 138
40217 Düsseldorf.
In our nines rooms, you can feel free to look around and.
Important to this is to write:
You're welcome ( because we need a lot of time for you ) pre-arrange a date!
If you have any questions call you on or ask in the wig business after.
If it at you very Hasten yet this notice.
" As Kassenpatient you Claim to a grant for hair replacement.
why bring your recipe the same time and have it so always there when needed. "
The recipe for a wig during chemotherapy you get from your doctor / clinic.
Wigs after chemotherapy – Well comb Bilker S Station
Hair replacement for chemotherapy
Your Internet search resulted in us: