Gisela Mayer Modern Hair Collection Düsseldorf:

5.00 from 5 points, based on 1 votes cast.
Loading...Gisela Mayer Modern Hair Collection Düsseldorf – Search before visiting the wig specialist studio Dusseldorf Well comb
a possible model wig and hair color in the catalog Modern Hair Collection Gisela Mayer from.
So können Sie sicher sein " Ihr ausgesuchtes Modell steht dann zum Probieren bereit"
In der Kollektion finden Sie alles, of high-quality monofilament models, the 100% is hand knotted with sensational Lace-front, to trendy Tress wigs.
The Lace Front is a film approach – a very slight gauze at the base of the wigs, which makes the models easy natural – so you can wear wigs and face free.
Upper headboards, Hair filler and hairpieces – also with small lace-front can be super easy to incorporate into your own hair, and thus integrated into fine hair.
A natural high-tech fiber, which is heat resistant, also allows blow-drying and individual styling – let yourself be happy to inspire the class of models with Gisela Mayer and advise – we're glad!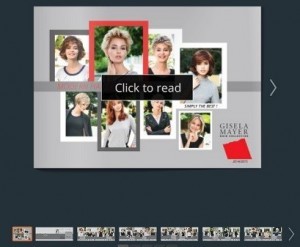 Gisela Mayer Modern Hair Collection

– Wigs well comb
Doctor prescribes wig with chemotherapy