Doctor prescribes wig with chemotherapy:

5.00 from 5 points, based on 1 votes cast.
Loading...Doctor prescribes wig in chemotherapy prescription
Your doctor will prescribe wig in chemotherapy prescription
Your physician is the first contact, when it comes to a wig on prescription.
If the hair loss chemotherapy due, support your family doctor or the doctor in the clinic.
Is your diagnosis hair loss caused by chemotherapy you get a prescription or. a regulation.
Doctor prescribes wig in chemotherapy prescription, ist aber nicht Lebensnotwendig wird aber
meistens aus therapeutischer Sicht ausgestellt.
Effect of a wig out and provides the desired prescription for the patient from.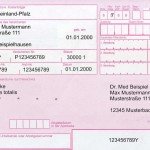 Beware of a quick shopping
The clinic will give you on demand some flyers or specialized studios call the Certified Quality Output.
You can recognize a bad studio it, that you want to quickly sell the first available wigs and just did not have much time for you.
A non-existent emergency services makes the whole complete. Doctor prescribes wig in chemotherapy prescription
How do I do now with this Regulation everything right?
The first impression counts.
Most studios so we work with appointments so much time to plan for you
but also an emergency service is e.g.. for us "to have time for you right away".
Bring to your first appointment if possible equal to the insurance card and the prescription with
Höhe der maximalen Leistung sind unterschiedlich
Nicht jede Krankenkasse leistet für die Perücke auf Rezept den gleichen Betrag.
We know from experience most directly what maximum amount your insurance pays.
We try as possible without a personal contribution to the patient spend a wig that does not always work.
Tell us at the beginning of the consultation directly without detours what you want. might bring you a photo of the desired hairstyle with what facilitates the search for your wig.
Wig on prescription –

Wir sind Partner aller Krankenkassen
As a partner of the statutory health insurance offers Well comb Wig shop Dusseldorf a special service
Wir übernehmen die Abrechnung mit Ihrer Krankenkasse direkt d.h. Do not go to your health but simply leave it to us.
For questions about the settlement and for an appointment you can call happy to:
Tuesday – Friday from 10 – 14 Watch or emergency service phone 0176 10090640
Side effects of anticancer drugs – Wig on prescription Meerbusch
Your Internet search resulted in us: