Children wigs Dusseldorf for the little big hero
Boys and girls still suffer more than adults, if they are affected by hair loss. Children lose their head hair very often as a result of alopecia areata or chemotherapy for the treatment of cancer. Although many sufferers are very brave and can hardly say, how sad they are about losing your hair, want them to nothing more than her old hair back. With high-quality children's wigs parents to their children fulfill this wish! For boys and girls of company Ellen Wille.
Today wigs for boys and girls are available, acting deceptively. From sassy short hair look Zoe, over the shoulder-length bob Eli, up to the most variable long hair model Sara, which can also be wonderfully tied in a ponytail - for girls of all ages the perfect feel-look is! And for boys we have with the model Sam a cool hairstyle for any occasion. The specially designed small head uniforms provide a very high wearing comfort and provide a perfect fit. They are also adjustable in size, which also provides the run around for a secure fit.
girls wig Company Ellen Wille
Perfect fit and comfortable wearing
Our children wigs are characterized by their perfect fit. They are based on a special outfit, which corresponds to the anatomy of the child's head. Many models can be adjusted even in size, so that the child wig grows and can be worn as needed over many years. Girls and boys feel completely safe with our wigs, because they remain in place even during vigorous movements. In this way, children wigs allow young patients carefree to rage with peers again. At the same time high-quality wigs allow plenty of air to the scalp and allow heat exchange. After a short settling the child usually can not feel, it wears a wig.
boy wig Company Ellen Wille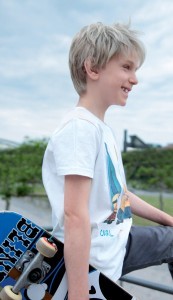 Convincing optics and variable hairstyles
In wigs for children it is very special to it, that outsiders stand they can not recognize it as such. Exclusive art or genuine hair vermitten a natural look. Also contributes to the fact at, you can umfrisieren our children wigs at will. Girls wigs with longer hair tie together into a perky ponytail at the nape or back of the head. Short hair wigs wear your children with times and times without bangs. The care of children wigs proves unproblematic: They require only an occasional washing and then blow-dry or dry on a wig stand. Our wigs can brush like natural hair and comb.
children wigs Dusseldorf for girls and boys
Gisela Mayer wigs Dusseldorf – Well wigs comb