Human hair wig:

3.50 from 5 points, based on 4 votes cast.
Loading...
Many good reasons for buying real hair wigs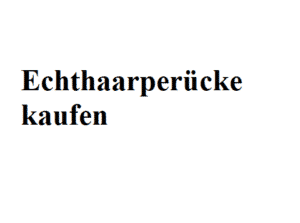 Buy Human Hair Wigs
maximum comfort and perfect look
Many good reasons for buying a human hair wig: She looks excellent and can be different from your natural hair barely. You also benefit from a real-hair wig of a wonderfully carefree wear. You can tweak and color them exclusive wigs at will. Not least, wigs for men and women of real hair are characterized by their long shelf life of. Proper care provided, you have several years of pleasure from your human hair wig.
The material of Human Hair Wigs
Basically, the wig manufacturers to process real human hairs from three regions: China, India and Europe. Particularly common is Indian girl- processed and women's hair to human hair wigs. It has the great advantage, that it is very healthy and has a beautiful shine. In general, it has not been chemically treated. This also applies to Chinese hair, the thicker and stronger. European hair, due to its fine structure, the best quality . However, it is rare and expensive, because few people Hlet sell their hair.
The production of human hair wigs
In order to process the human hair wigs, they must be previously treated consuming. After thorough cleaning and sorting of hair removing the outer cuticle is done. Thereafter, the wig maker coats the dilute hair in this manner with a layer of silicone.
The hair is attached to the so-called regalia in the next step. This is an artificial scalp. Human Hair Wigs, where the hair is knotted by hand work, are considered especially valuable. They feature a very natural-looking hairline. Machine-produced Wigs, that can be worn almost free end, are much cheaper. A partially knotted with the machine and hand human hair wig is so is a good and affordable alternative.
Bezuschussungen by health insurance
If you need a human hair wig for medical reasons, You can apply for a health insurance subsidy. Real hair wigs finance statutory and private health insurance, if you have an allergy to silicone or plastics. In these cases, wearing a wig made of synthetic hair is out of the question.
Good care pays off
To ensure that your real hair wig stays nice long as possible, you should follow the care tips from the experts. It is also advisable, Only use the care products of wig manufacturer.