SONATA SF Dening wig Dusseldorf
Size M with SUPER-FRONT and Mono Mono vertices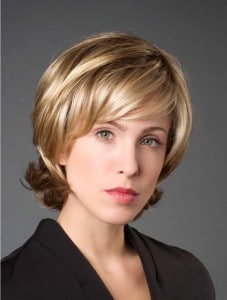 in the following colors:
BROWN 4/6‑4, Mocca (6/10/30), Cold‑Chocolate (5/8/14), Chocolate‑Mix (8/10/27/20), Dark‑Copper‑Root (8/30/27+Root4)
BLOND Chocolate/Cream‑Root (10/27/20R+Root10), Honey‑Mix (14/20/25R), Vanilla‑Mix‑Root (14/20/25R+Root10), Danish‑Blond (20R/22H), Sandy‑Blond‑Root (20/25R‑14+Root14), Champagne‑Root (22H/22+Root12), Swedish‑Blond‑Root (25R/22H+Root16)
RED Dark‑Cherry (4/133/32B)
GREY Salt & Pepper (44/51/60), 56/53‑39, Blond‑Grey‑Root (17/101+Root18)
( slashes (/) between two color numbers: die Farben sind gemischt bzw. Bindestrich (-) between two color numbers: from one color to the other color set on.)
The exceptionally large selection of different hairstyles and colors gives you the freedom,
select to match the personality of the right hairstyle.
The Pretty lady Collection is continually evolving and always to the latest
hairstyles- adapted and color trends as well as the latest production techniques.
sonata sf Dening Dusseldorf

sonata sf dening wig
sf dening wig Dusseldorf
sonata by sf
sf by Brücke